At Best Care Family Health Center, our team consists of experienced, compassionate pediatricians, family practice physicians and friendly nurturing staff members who take pride in giving our young patients the personalized pediatric care that they deserve.
We understand that you have a choice of pediatricians or family practice physicians in the Milwaukee area, and we appreciate your consideration. We can assure you that you'll feel confident in our ability to meet all of your expectations.
All of our pediatricians and family practice physicians are highly educated professionals who have undergone rigorous academic and clinical training in pediatrics and family practice. We maintain a high level of expertise through continuing education in order to provide the most up-to-date care for the families we are privileged to serve.
Best Care Family Health Center believes in a team approach to your family's health and well-being, so all of our doctors collaborate with you to provide the highest level of care. We appreciate the opportunity to care for your family and pride ourselves on making primary care a pleasant experience for all of our patients.
---
Dr. Sandra Arce-Garzon
Pediatrician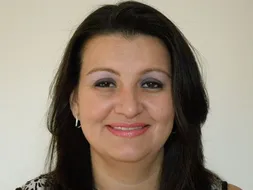 I am a Board Certified Physician with over eighteen years of professional experience, and am currently affiliated with Children's Hospital of Wisconsin, Columbia Saint Mary's Hospital, Saint Francis Hospital of Milwaukee, West Allis Memorial, and Mount Sinai. I am originally from Colombia, South America. I obtained my medical degree from the Pontifical Xavierian University in Bogota, and completed my residency in pediatrics at Cook County Hospital in Chicago, Illinois. Before co-founding Best Care Family Health Center in 2012, I was a pediatrician at The Sixteenth Street Community Health Center for more than seven years, and also worked in the Urgent Care Department at The Children's Hospital of Wisconsin for two years. I am fluent in English and Spanish.

As a physician and mother, I strive to provide compassionate, high quality care to my patients by establishing trust and open communication. I educate my patients and share my knowledge and experience in order to provide parents with the tools and information necessary to make the best decisions for their children.
---
Dr. Sergio Casaclang
Family Practice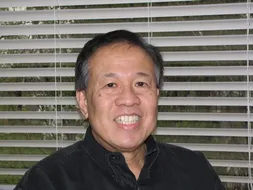 I earned my medical degree in 1985 from the Technological University of Santiago in the Dominican Republic, and completed my Family Practice residency at the Cook County Hospital in Chicago, IL. I have been serving the Wisconsin community since 1995 when I became the Medical Director of ICOM (Immediate Care & Occupational Medicine) in Burlington, WI. I have been working hard to help Milwaukee families stay healthy and strong since 2009. I am a member of the American Academy of Family Practice, and of the State Medical Society of Wisconsin.

After residency I spent ten years working in Occupational Medicine. It was rewarding, but I felt the urge to go back to Family Practice in order to see all patients. Family Practice is unique in that one can see the very young, the very old, and everyone in between. This continuity of care helps to build and maintain the Physician / Patient relationship, which is so important.